Introducing CorEvitas datasets: Granular patient-level, linkable data pulled directly from our registries, boasting over 98.5% completeness and information you can't get from claims and EMR.
These highly-requested datasets will enable you to answer questions your current data do not support by filling real-world evidence gaps, creating deeper insights, and bringing more value to the data you already have.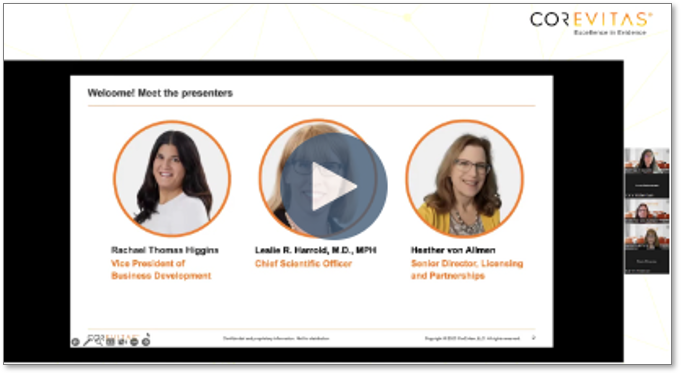 Our datasets include the following characteristics of patient phenotypes:
The patient journey

Physician decision-making on choice of therapeutics

Medication adherence and persistence

Clinical outcomes
How can we help you?
License datasets direct from our registries. Our gold-standard patient-level data can be leveraged by your teams directly or linked to other acquired datasets, including claims and EMR, to generate deeper clinical insights.
With over 150 epidemiologists, statisticians, and pharmacovigilance experts on staff and 20 years of experience in syndicated longitudinal registries, CorEvitas is expertly placed to provide the scientific guidance that helps you answer even the most complex research questions.